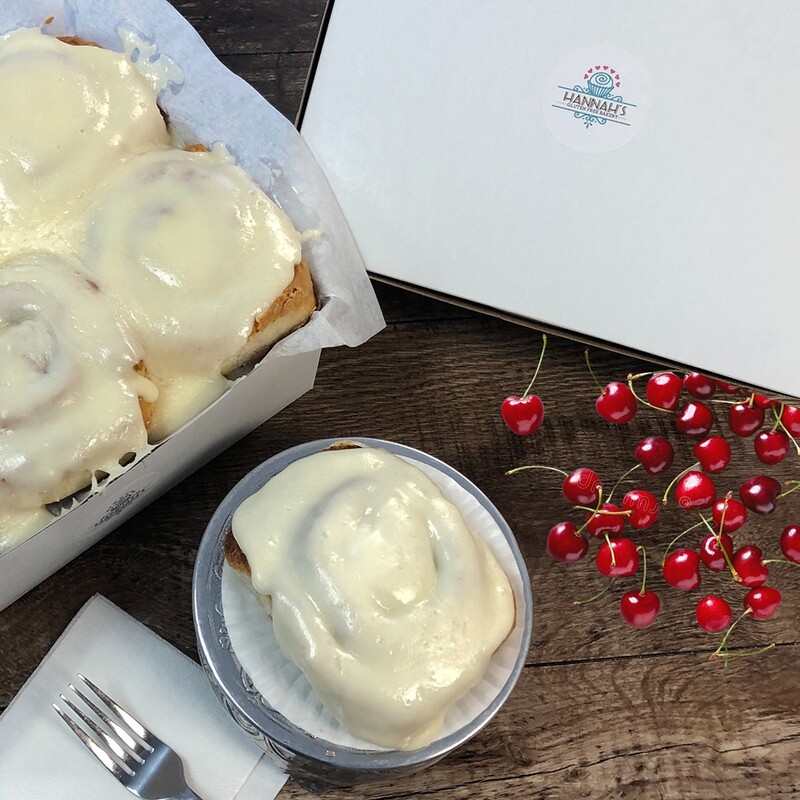 Description
Soft yeast raised cinnamon rolls, loaded with Saigon cinnamon sugar mix and sweet cherries then covered with our signature buttery cream cheese frosting.


Ingredients
Premium Pastry Flour Blend (rice, tapioca, potato starch), cherries, sugar, eggs, water, cinnamon, pectin, brown sugar, baking powder, baking soda, yeast, xanthan gum, cream cheese, heavy cream, butter, powdered sugar, salt, vanilla extract, pectin, canola oil CONTAINS: DAIRY, EGG


Storage/Heating
Must be warmed before serving. Microwave is best to warm. 45 seconds then check for softness. Store in freezer 3 months or countertop 3 days. Do not refrigerate.