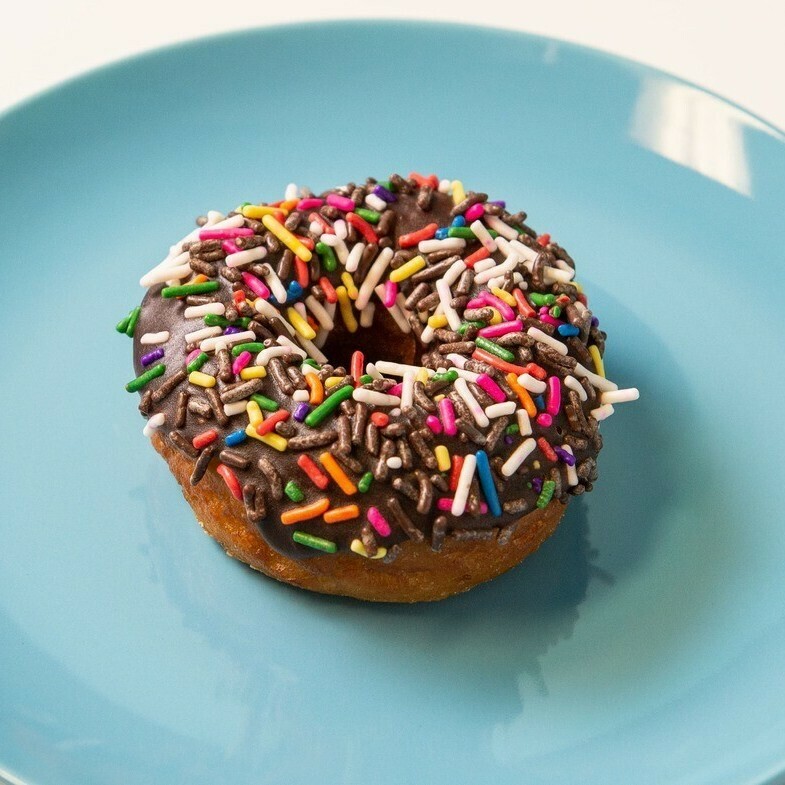 Dairy Free Chocolate Glaze with Sprinkles Donut
Gluten Free
Description
Traditional yeast raised fried donut dipped in rich chocolate glaze, topped with colorful donut sprinkles.


Ingredients
Premium Pastry Flour Blend (rice, tapioca, potato starch), egg, sugar, powdered sugar, yeast, water, canola oil, corn syrup, cocoa powder, chocolate chips, pectin, baking soda, baking powder, xanthan gum, salt.
Contains: EGG, SOY

Storage/Heating
Store in freezer up to 3 months. Allow to come to room temp then warm in microwave 10-15 seconds to serve. Do not refrigerate. Do not store countertop.