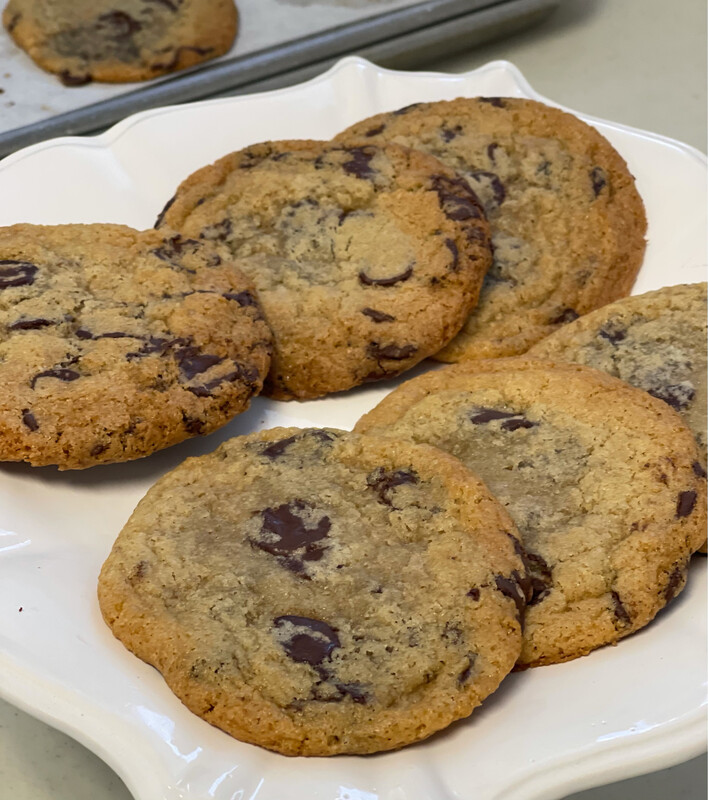 Chocolate Chip Cookie
Gluten Free
Description
Rich chocolate chips surrounded by soft and chewy cookie just like grandma used to make…except gluten free!


Ingredients
Premium Pastry Flour Blend (rice, tapioca, potato) corn starch, pectin brown rice flour, sugar, chocolate chips, brown sugar, eggs, butter, vanilla, salt, milk, xanthan gum, baking soda, chocolate chips (contains soy lecithin).

Contains: EGG, SOY, BUTTER

Storage/Heating
Serve at room temp. Store in freezer 3 months or countertop 5 days.