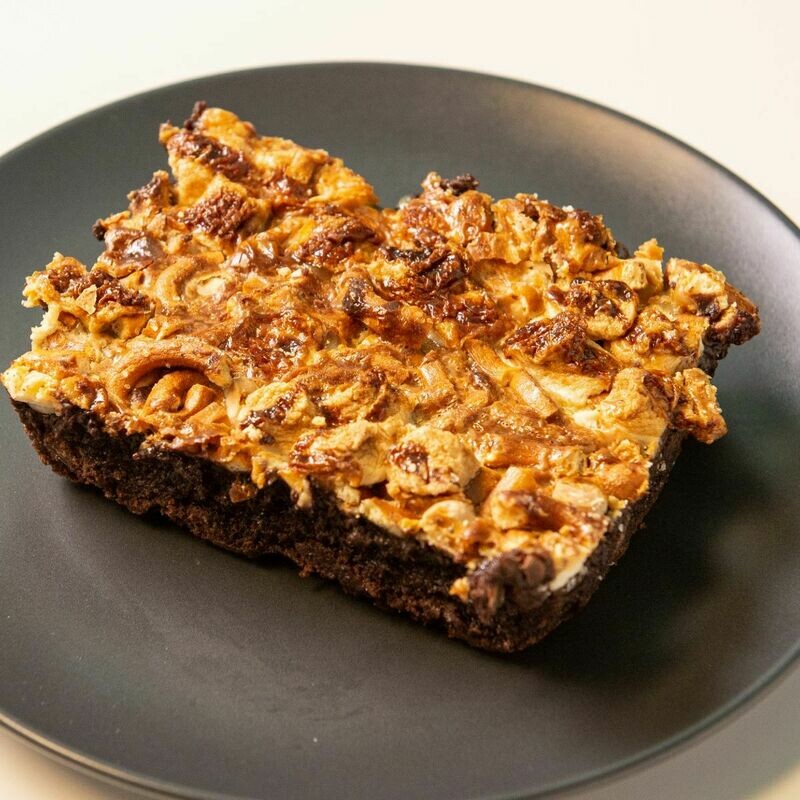 6 Layer Brownie
Gluten Free
Description
Decadent and rich bar with 6 layers of goodness. Brownie, white chocolate, dark chocolate, gluten free pretzels marshmallows, and caramel.


Ingredients
Premium All Purpose Flour Blend (rice, tapioca, potato, corn starch, mesa) sugar, eggs, canola oil, vanilla, salt, baking powder, baking soda, xanthan gum, cocoa powder, chocolate chips, white chocolate, chips, caramel, gluten free pretzels, marshmallows, sunflower oil, sunflower lecithin.

Contains: DAIRY, EGG, SOY

Storage/Heating
Serve at room temp. Store in freezer 3 months or refrigerate 5 days.